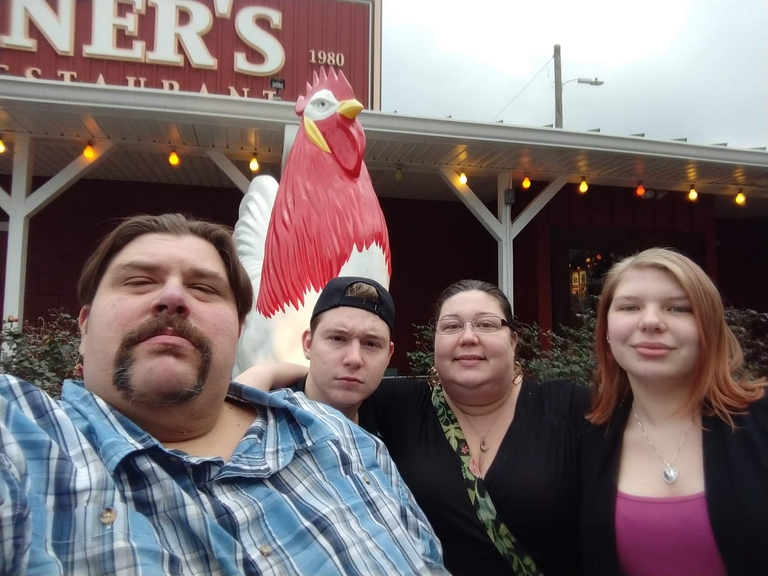 Chris Benton is a working-class husband, father, and community leader who is blessed to call Thomaston home. Chris is married to his wife Jolee, and they have a son Taylor and a daughter Adelaide. The Benton family are members at Silvertown Baptist Church. Chris currently works in management at Physicians Plus. He is Chair of the Upson County Democratic Committee, is a member of the NAACP, and of the NAAGA. Chris is a previous candidate for State House of Representatives, bringing a wealth of experience to his campaign to represent Senate District 18.
After leaving high school to go into the workforce to assist his struggling family during his senior year, Chris earned his GED in July 2000. Chris' first career was with Domino's Pizza, where he started as a team member and worked his way to being a multiple store supervisor. Chris was known for his ability to grow sales and turn profits at previously under performing stores. In 2008, Chris joined Physicians Plus as a customer service representative and worked his way up, currently serving as part of the management team.
In 2017, Chris and his wife Jolee helped re-establish the inactive Upson County Democratic Committee. Chris was elected as the first Chair and re-elected in 2018 and 2020. The UCDC has found success in recruiting candidates, increasing voter participation, and communicating democratic ideals in their rural Georgia community. Upson County is the only rural GA county to grow democratic margins in both the 2018 and 2020 election cycles.
In 2022, Chris is running again because we need to make the politics in the GA General Assembly less complicated, and he can get it done. Chris will put his focus on working families as our state senator, not partisan politics. Those who know Chris - liberals and conservatives alike - agree that he is the right person for the job. We'd love to have you on our team as well!